Ananas Analytics Desktop lets you organize your analysis work by projects. Any project consists of an analysis board where a set of steps can be connected to each other.
Creating a new project

To create your first project, click on the + button then fill in the project name and description.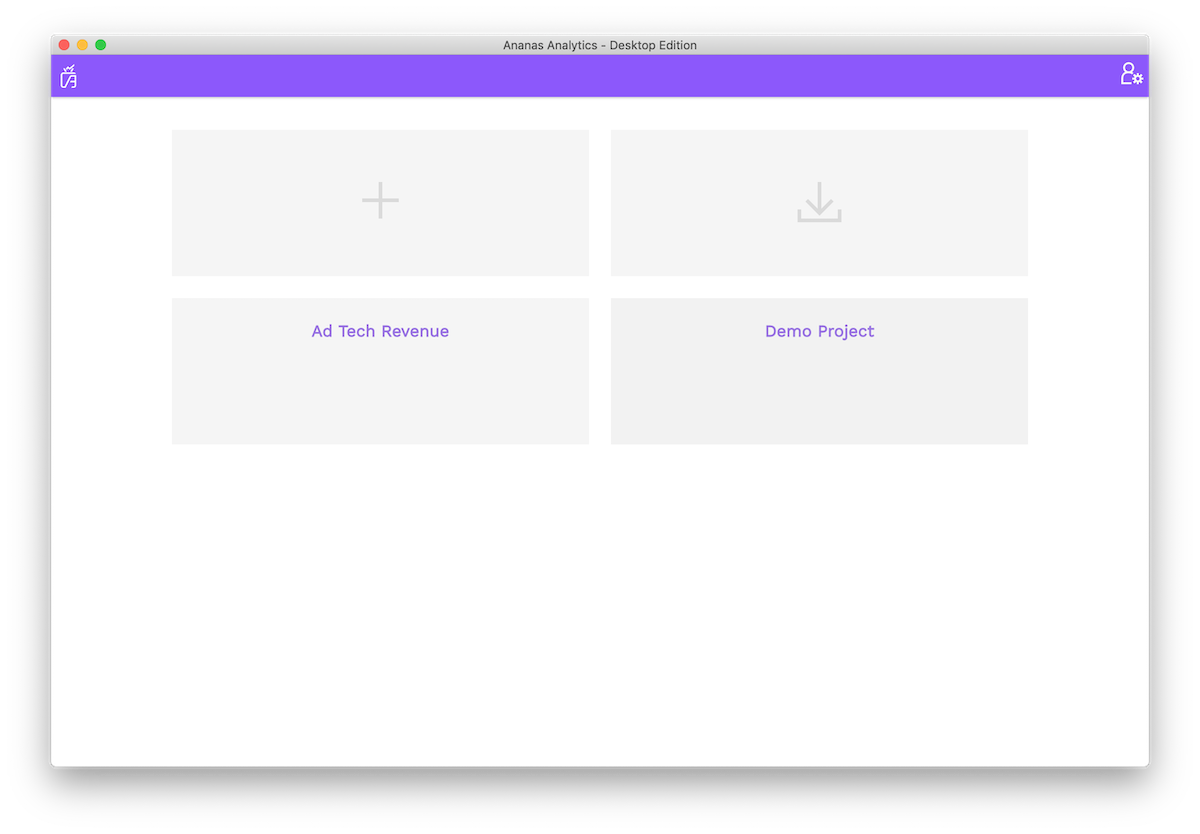 Congratulations! you've created your first project. You can start working on your project analysis board.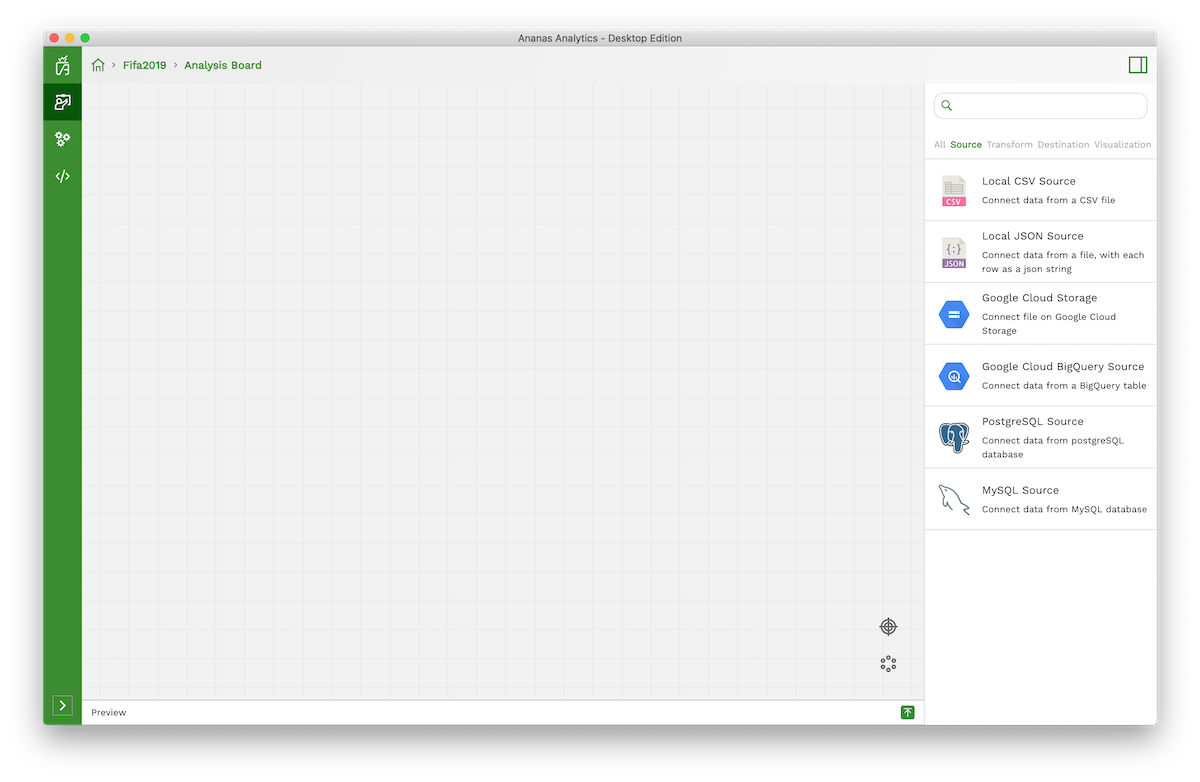 Next, you can go through our Get Started Guide to build your first data analysis flow.